Scottish Sawmillers Rely on Modern Wood-Mizer WB2000 Technology to Generate Profit
Von Wood-Mizer, Europe

"Scotland is beautiful with its landscapes, numerous castles, and unpredictable weather. Travelers going north of Edinburgh get to Perth, where they might think it's the last bastion of civilization, but over the mountains, there is Inverness. With its microclimate and fertile grounds, this surprisingly warm little section of Northern Scotland is perfect for growing good timber," says Ronald Munro Ferguson, the owner of Novar Sawmill. "Commercially grown trees like spruce, larch, and fir are great for constructing houses and cabins. More and more people are becoming aware of the benefits of building from the local timber."
Ronald Munro Ferguson comes from a family who has been involved in forestry and sawmilling for generations. Growing up on Novar Estate, located just 20 miles north of Inverness, abundant with rich forests and grazing lands, made Ronald aware of the value and beauty of Scottish nature. "I became seriously involved in sawmilling just 12 years ago. I find much satisfaction in working with wood for many reasons – the way it smells and feels under my fingers and its numerous applications. For instance, most of us enjoy staying in wooden cabins built in a Scandinavian way or those built in the Alps," points out Ronald. "I attended a hand-building log cabin course once in Sweden. In Novar Sawmill, however, we use the latest sawmilling and woodworking technology provided by Wood-Mizer to make a variety of wood products, including fences, garden furniture, small sheds, and garden rooms."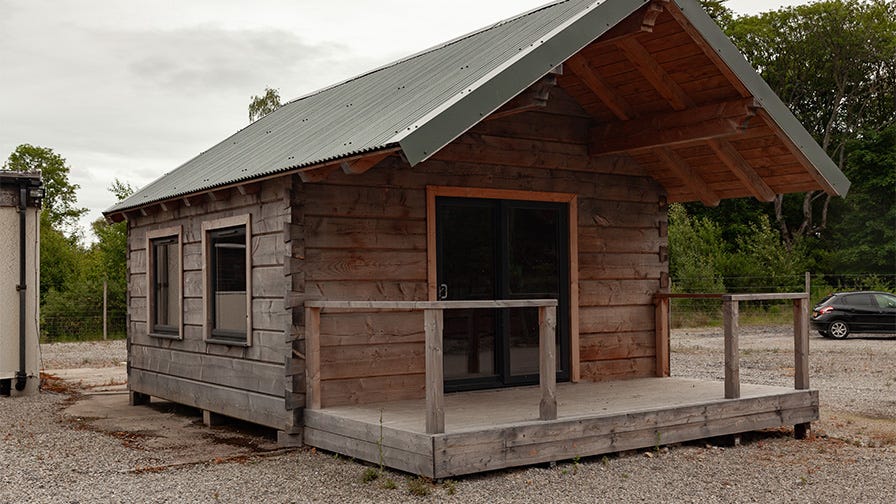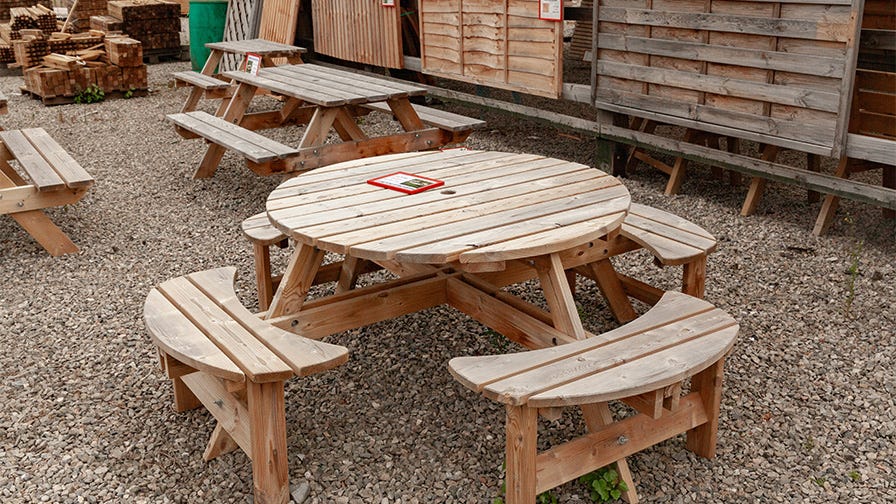 Novar Sawmill is located on a relatively small site of 3 hectares, with the forests spreading to nearly 4000 hectares. "Currently, we cut a limited amount of round timber. We sell much of it to other sawmilling businesses, but with the Wood-Mizer Sawmilling Line, we expect to utilize a great deal more of that timber," adds Ronald. "About a third of our forests are managed as 'continuous green cover' that we thin occasionally and leave for natural regeneration, while the other two-thirds are grown commercially with Sitka spruce, Norway spruce, Douglas fir, and larch. We replant the felled forest area within five years."
In the past, Novar Sawmill used to sell more than 300 sheds a year which were sourced from another supplier; however, Ronald decided to terminate this arrangement, and he invested in modern machinery to be able to manufacture modular sheds and garden rooms on his own, in a much superior form.
The sawmill employs seven people who utilize cutting-edge machines and tools, including the WB2000 industrial sawmill with the log deck, a sorting table, and the EG300 board edger. The company also operates an industrial-level planer/moulder, which might soon be extended by another, more compact unit from Wood-Mizer. "Early on, we used to work on the LT70 WIDE Remote sawmill set up in a production line, but we decided to sell it to another workshop in Wales and upgrade our sawmill to the WB2000 from which we're expecting a far better output, higher cutting capabilities, and more precision," says Ronald. "We've got many large Douglas fir trees that are 120 years old, and our customers often ask us to prepare six or seven-meter-long beams. With the WB2000 sawmill, handling this material will not be a problem."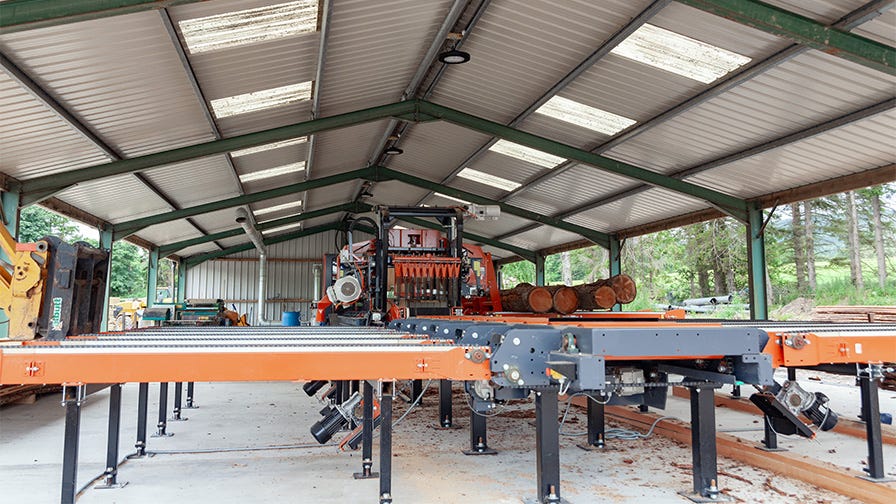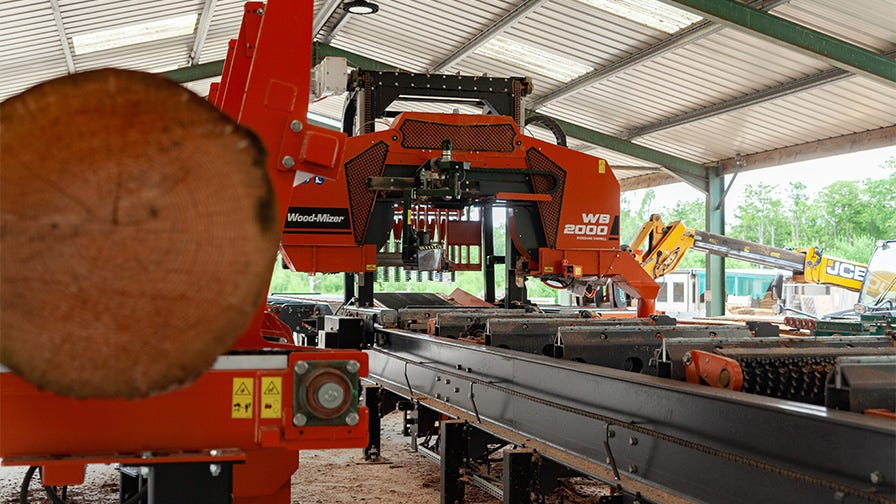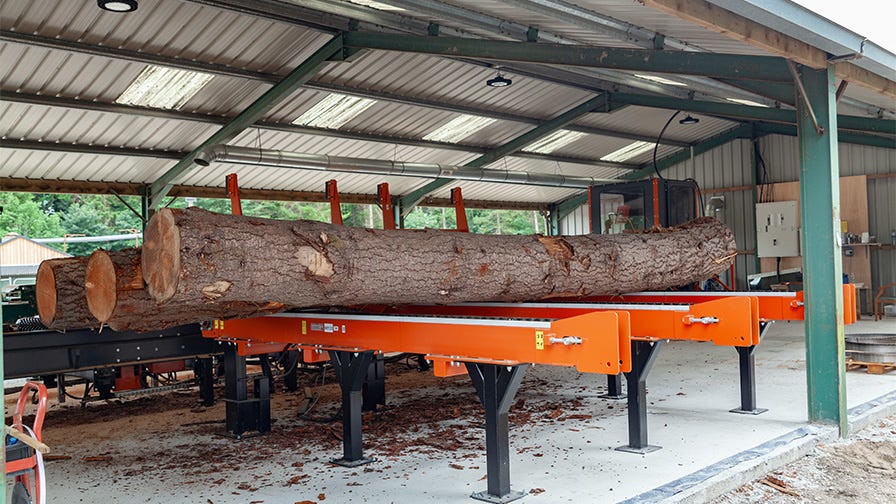 For operating the WB2000 sawmill, only two people are needed – one controlling the mill from an operator's booth and the other receiving the material at the sorting table. "For Marcin, our operator of the former LT70 sawmill, it took only a few days to switch to operating the WB2000. Now he's saying it is excellent to work with it! He doesn't have to get up and look at the log because he has a good view from the control booth. He uses the hydraulics to load, turn and rotate the log, saving time and relieving stress. Additionally, he has several video cameras to view the cutting process closely, and he has a colleague assisting him and receiving the material down the line," explains Ronald.
Apart from the EG300 board edger that Novar Sawmill utilizes for making all sorts of cladding for their customers, the company uses a CNC machine and an industrial planer for making large cants and beams. "In the future, we'd like to expand our workshop by adding a compact planer/moulder for making a variety of finished products, for example, lap-type cladding, floorboards, and profiled boards. Incorporating the four-sided Wood-Mizer MP360 planer/moulder into our production process perfectly reflects the motto, which we also find true in our case – From Forest to Final Form," underlines Ronald. "We grow timber in our woodlands to supply customers with finished products. We take a log through the entire process."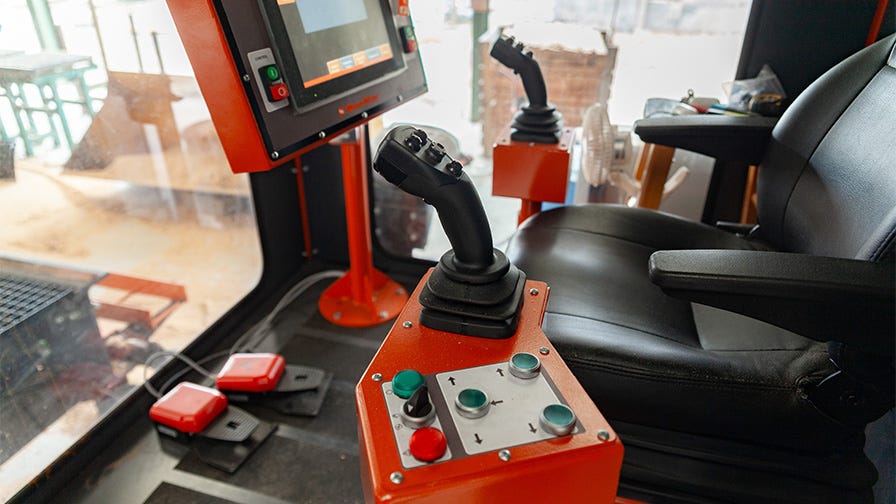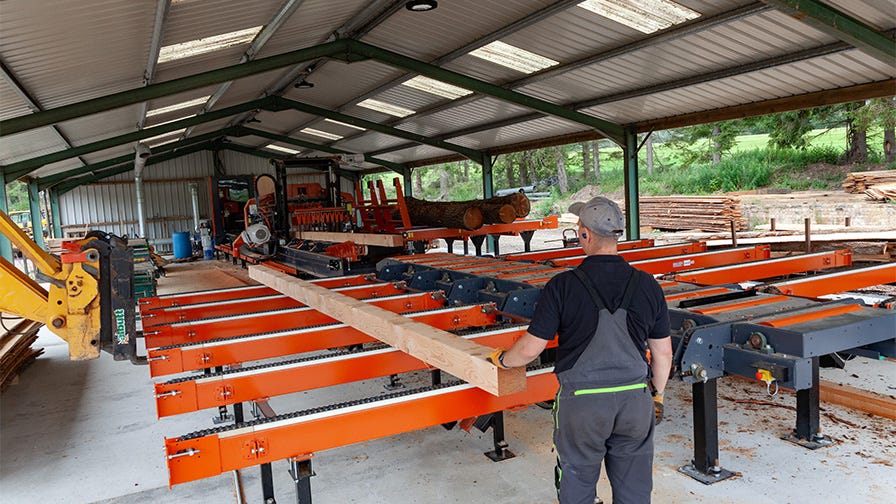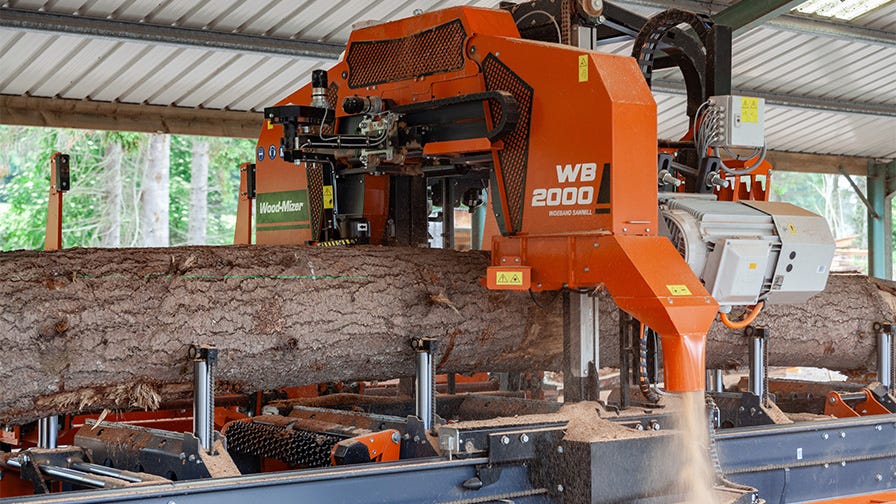 Ronald Munro Ferguson has been cooperating with Wood-Mizer for ages, ever since an acquaintance advised him about the specialized sawmilling equipment he used in his business. "I remember a certain sawmiller from South Africa searching for his family in Scotland, who got stunned when he realized how much forest land my family had but no proper sawmill to make good use of it. Soon, I contacted the Scottish Agent for Wood-Mizer machines and bought my first LT70 sawmill," mentions Ronald.
"I've been thrilled with Wood-Mizer products and services. Keith Threadgall has always been very helpful, offering the best customer service whenever I needed it, including a swift installation of the WB2000 sawmill that arrived with us on three articulated lorries. I was invited to visit Wood-Mizer's factory in Poland earlier this year. It was a most enjoyable trip where they showed me around the manufacturing plant, and I could admire its size and organization and with good food and hospitable people surrounding me."